Therefore, since we are surrounded by such a huge crowd of witnesses to the life of faith, let us strip off every weight that slows us down…. And let us run with endurance the race God has set before us. We do this by keeping our eyes on Jesus…" ~ Hebrews 12:1-2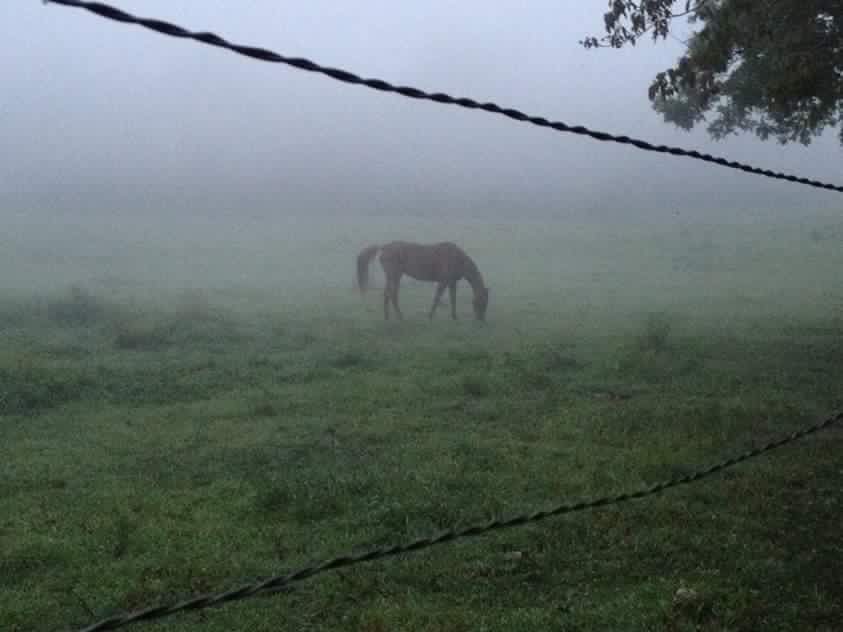 I am a runner.
I bought my first pair of running shoes in 1980, when roughly one out of ten people who showed up to race were female. Although I was born into an athletic family, I was the bookworm. The "non-athlete". Maybe that's why my running style has never been picture perfect.
Hold Your Head Up
One of my strengths was my ability to run hills. I won several races specifically because I could charge up hills like a boss.
My secret hill-running weapon? I hold my head up and keep my eyes on the goal — the midpoint of the hill in front of me.
So I run straight toward the goal…" ~ Philippians 3:14
The passage from Hebrews 12 popped up in my daily devotionals on FOUR different occasions in four days earlier this week.
Hello?
Because I'm in midst of a wilderness season, I tended to focus on the "endurance" section of the Hebrews 12:2 scripture — "run with endurance".
I assumed God was telling me this: Keep running.
But then I shifted my focus to the next part: Keep your eyes on Jesus (MSG).
"We must focus on Jesus" (GW) 
"fixing our eyes on Jesus" (NIV)
"keeping our eyes fixed on Jesus" (NET)
"looking to Jesus" (ESV)
"looking steadfastly on Jesus" (Darby)
"simply fixing our gaze upon Jesus" (Weymouth)
"We must never stop looking to Jesus." (ERV)
Much like Peter, when he walked on water, I'm going to sink if I don't keep my focus on Jesus. (Matthew 14:30)
One of my devotionals for this morning listed 5 things to do in the middle of a storm. (You can find the full text by Pastor Rick Warren here.) I found them helpful, and maybe they'll also help you…
Have courage, because Jesus is with you.
Take a risk in faith.
Stay focused on Jesus.
Don't doubt.
Praise God.
I'm feeling my way through some fog right now, but if I squint I can see Jesus up ahead… I hope you can see him, too.
Just hold your head up and don't look down!